On 6 January 1852, Louis Braille lost his battle against tuberculosis and died at the Royal Institute for the Young Blind in Paris.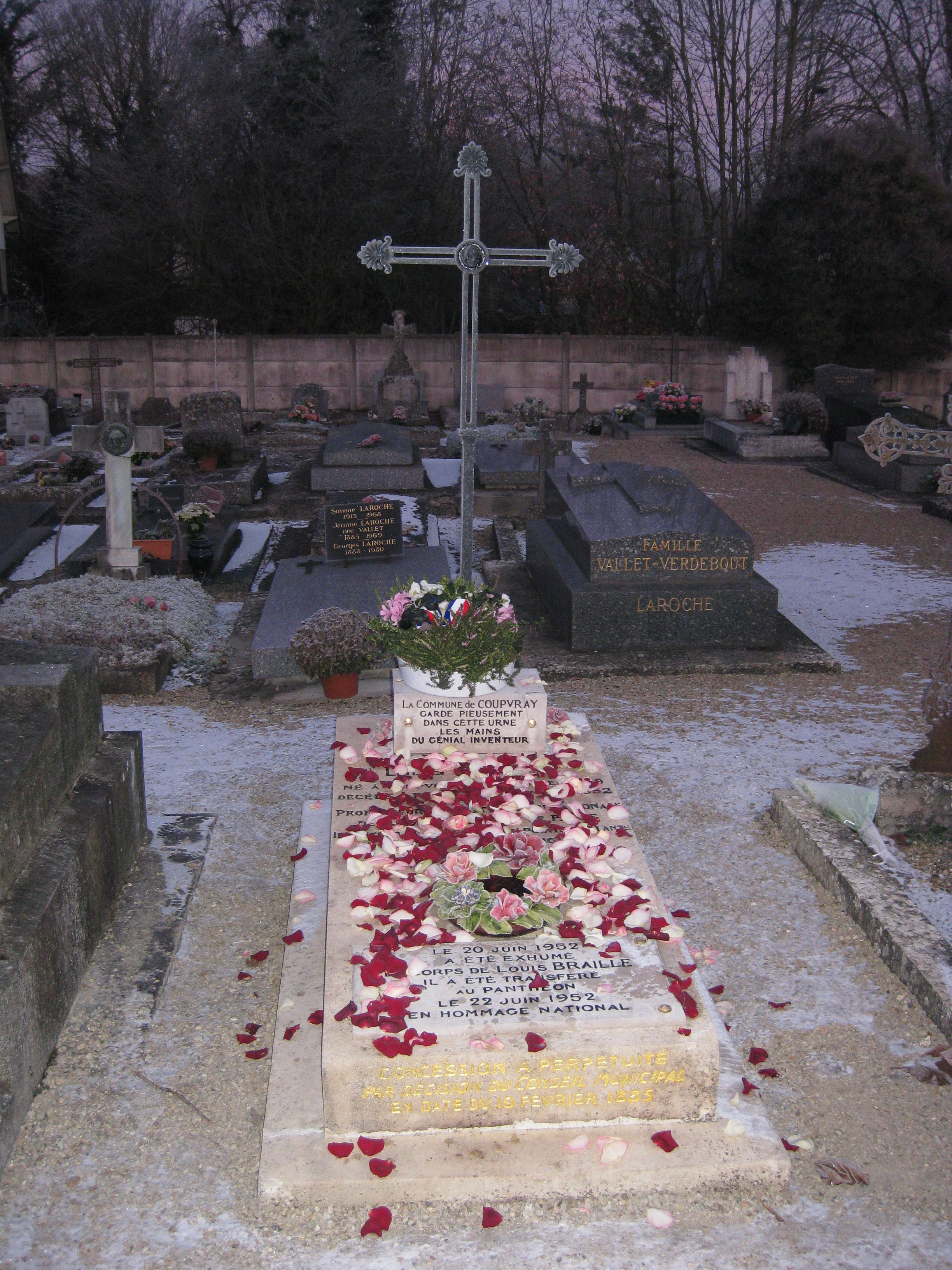 He was buried in the Coupvray cemetery on January 10th, beside his father and sister Marie-Céline. On 15 February 1885, the Municipal Council passed a vote for Louis Braille's tombstone and granted him a concession in perpetuity.
The Municipal Council had these words engraved:
"Louis Braille
born in Coupvray on 4 January 1809
Died in Paris on 6 January 1852
Professor at the National Institute for the Young Blind in Paris
Inventor of raised point writing for the blind."
In 1952, marking the centenary of his death, the French State accorded the honor to the genius inventor of burial in the Panthéon. Coupvray's Municipal Council and the inhabitants who cherished the village's treasured child wanted to keep a relic of the Great Man. Symbolically, his hands stayed in Coupvray, and the remainder of his body moved to the Panthéon.
His hands were placed in a sealed urn on his grave engraved with the words:
"The commune of Coupvray devoutly keeps the hands of the genius inventor in this urn."

On another plaque affixed by the State, it says:
"On June 20, 1952, the body of Louis Braille was exhumed.
It was transferred to the Panthéon on 22 June 1952 as a National Homage."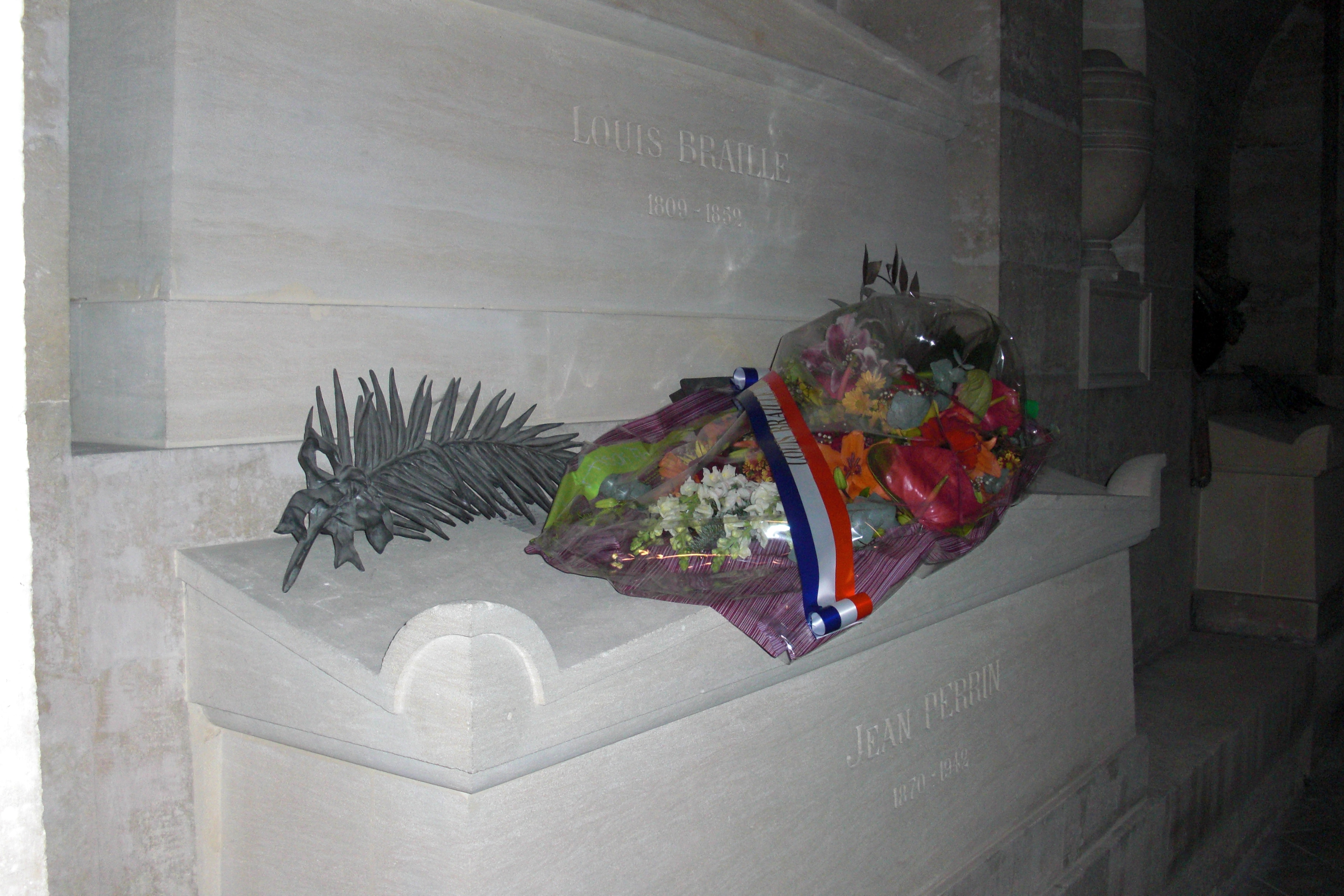 Transfer of Louis Braille's ashes to the Panthéon on 22 June 1952 and speech by Helen Keller (INA Archives) :
https://www.ina.fr/video/AFE85004613
https://www.youtube.com/watch?v=EiZ8W1WA2QU
https://www.youtube.com/watch?v=tXCjlAeu9iE
https://www.youtube.com/watch?v=dq2giRGJ3bI
https://www.youtube.com/watch?v=zTXrE-pR5sY
https://www.youtube.com/watch?v=k3jDNoNEl0o