From a house … to a museum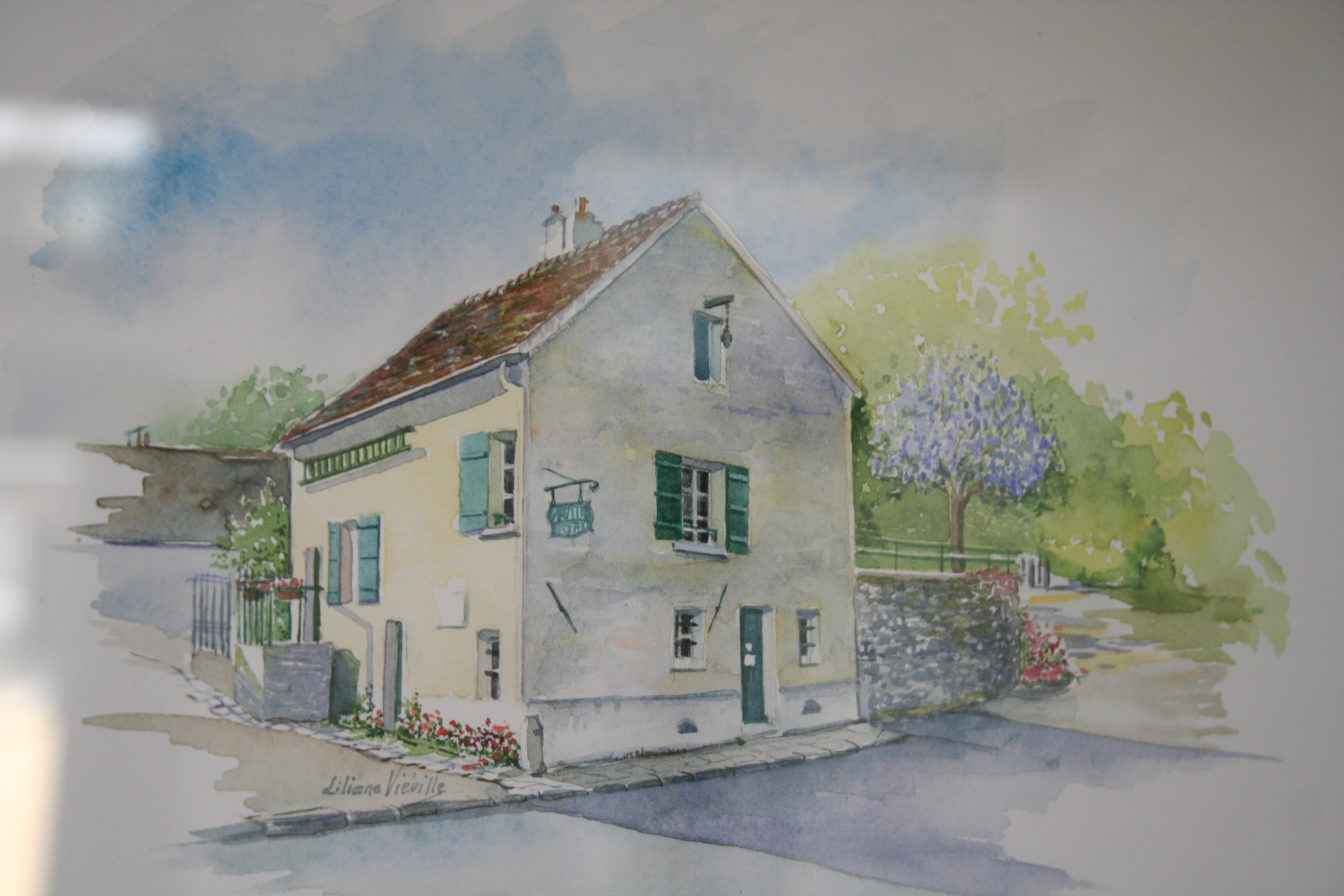 Louis Braille's childhood home became a museum in 1956, and is located at the bottom of the village on a street given his name. Listed on the additional list of historical monuments in France, this Briard house retains its original appearance. It is co-managed by the World Blind Union (WBU), the French Louis Braille Committee, and the municipality of Coupvray, the owner.
Aquarelle de Liliane Viéville
It is a three-storied late 18th century Briard* country house. [*from the Brie region – Ed.] Along the street is the workshop of Louis's father, a saddler, who made horse harness parts. The common room, the only one that was heated at the time, and the former children's bedroom are on the courtyard side.
As well as the family home, the Braille family owned several other properties. They owned a farm opposite the house, where the museum's car park now is, as well as two neighboring houses. When his father died, Louis inherited the family home, his brother the farm, and his two sisters a house each.
Around 1880, the ownership of his childhood home changed. It was rented to various families and in 1952 bought by the Association Les Amis de Louis Braille (Association of The Friends of Louis Braille), created by Jean Roblin. A fundamental decision that allowed it to be transformed into a museum and thus safeguard the legacy of Coupray's famous inventor.