Hours and Prices
Guided tour only. Duration: 1 hour
Summer hours

From April 1 to September 30
Open every day except Monday, visits at 10 a.m., 11 a.m., 2 p.m., 3 p.m., 4 p.m. and 5 p.m.
Winter hours

From October 1 to March 31
Open every day except Monday and Friday, visits at 2 p.m., 3 p.m. and 4 p.m. Groups are also accepted on Friday.
Prices

Individual: 7 € - Free for children under 8
Adult groups 6 euros per person
School groups 5 euros per person
COVID 19 access modalities
The Covid plan changes the terms of access to the museum.
You must reserve for one of the guided tours scheduled each day except Monday
at 10-11-14-15 or 4 pm.
Tours last one hour.
Groups are limited to 3 people or siblings. Wearing a mask is compulsory for all adults and children.
Hydroalcoholic gel is available at the entrance and exit of the museum and in each room of the tour.
The price is 7 euros per person. Free for children under 8 years old.
The braille writing workshop is being discontinued for the moment as a measure of health precautions. We remain at your disposal for any further information.
You can also book by message on 06 48 20 96 54 or by calling 01 60 04 82 80
Or by email to musee.louisbraille@orange.fr
Thank you for your interest in the Louis Braille Museum and for the pleasure of welcoming you there, even masked!
Quote and reservation
Louis Braille Museum - Reservations Service
• Online: Access the online reservation form
• by phone: 01 60 04 82 80
• by email: musee.louisbraille@orange.fr The Museum does not offer free tours. The visit to the museum is compulsory and lasts one hour, with a group of up to 20 people, for optimal visiting comfort. This group is reduced by half for disabled visitors. Guided tours are offered in French and English.
Musée Louis Braille/Maison natale, 13 rue Louis Braille, 77700 COUPVRAY
Tél/fax : 01 60 04 82 80 musee.louisbraille@orange.fr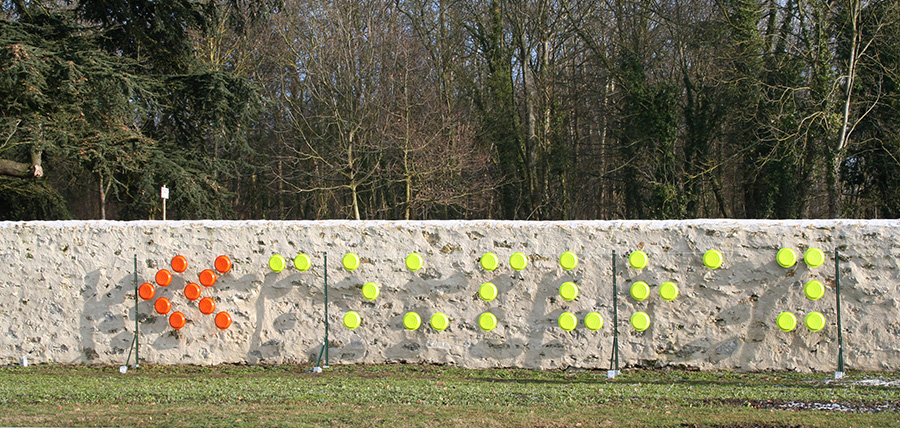 Access
By road
Coupvray is 45 km from Paris
By the A4 and A104 motorways
By the D934 (former N34)
By train
Disneyland Paris TGV station (10 mins by car)
Suburban train: Accessible by RER A (Disneyland or Val d'Europe Park stop) and bus to Coupvray (Touarte stop 10 mins walk from the museum)
Accessible by train station Esbly (30 mins from Gare de l'Est) and bus (line 6)